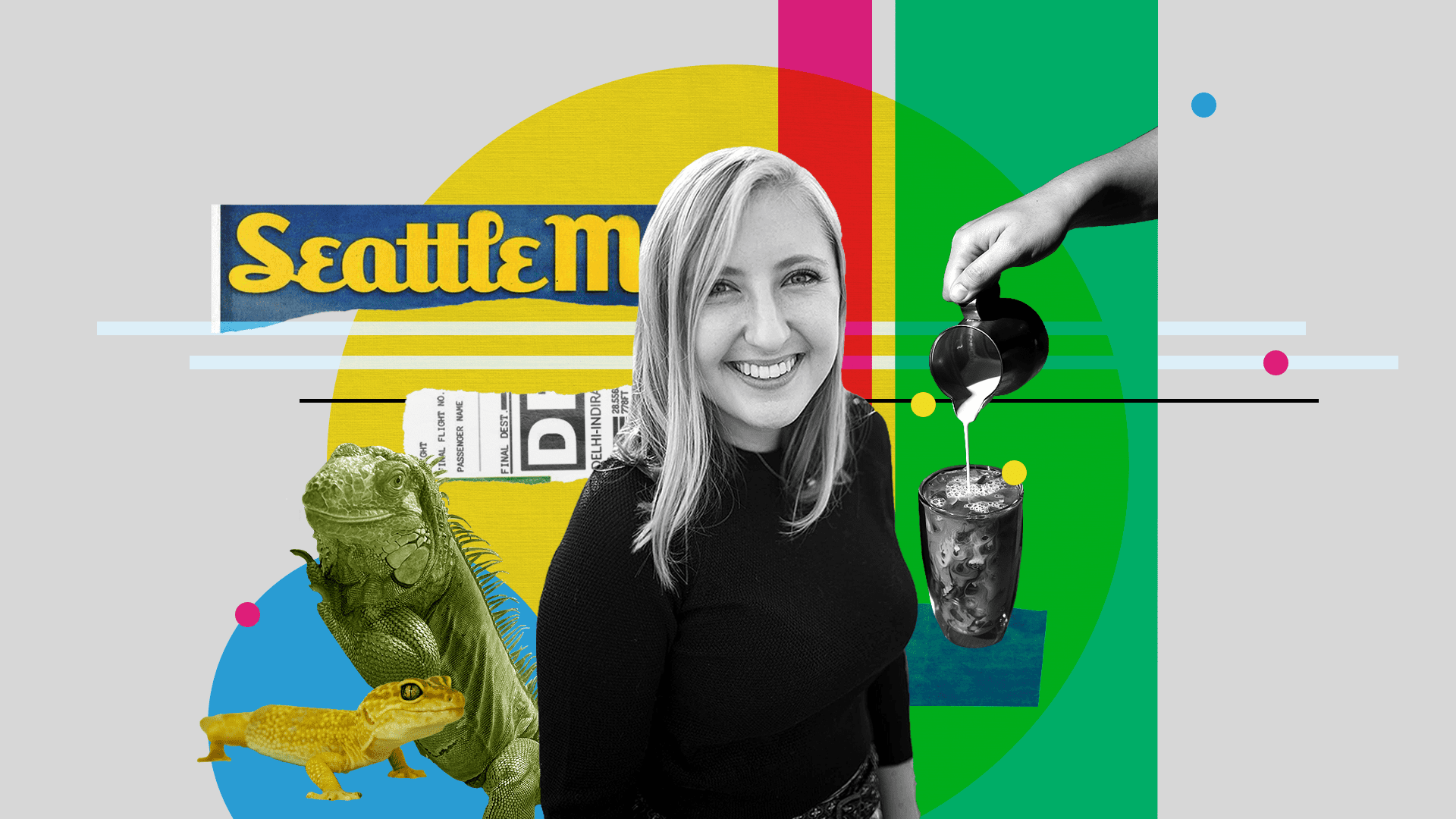 Being an anthropologist makes for a great consultant. What's that again? Yes, when it comes to Olivia Witt, 2A consultant extraordinaire, her years spent learning why people are the way they are now helps her wow 2A clients. Adding to her expertise on the science of humanity, her previous tenure at boutique marketing and advertising agencies revealed her love for producing content that best reflects a brand's vision.
While studying anthropology, Olivia became a real coffee nerd. During college she helped the Husky Grind, the school's only student-led specialty coffee shop. For three years she worked with farmers and roasters all over the world to learn about the roasting process, ordered coffees for the shop, and attended cuppings (coffee tastings). Ask her what a double espresso with three ounces of seltzer water—a drink known as espressoda—tastes like, and she'll swoon!
Olivia is also a photography buff, a passion that stemmed from an anthropology course taught by a National Geographic photographer. She got the picture-taking bug so intensely that when she traveled to India for her honors thesis, half of the 90-page paper featured her ethnographic photos, which captured the textile industry in South India. During her senior year in college, Olivia served as a photography intern at the Seattle Met, honing her skills on depicting people in their everyday lives. Because Olivia finds snapping shots of people in their own element fascinating, she always wears her Nikon camera around her neck when she is out and about—she never knows when she'll see the perfect human tableau.
One thing that likely no one else but Olivia can say is that they have 16 pets, which includes two dogs, a bearded dragon, and a giant green iguana. Yes, they all live inside and yes, she loves them all equally.
Olivia, who firmly believes that 2A is the unicorn of all companies, adds to its uniqueness with her ability to be a welcoming resource from coffee to copy—and we know clients will appreciate her distinct perspective on every project.