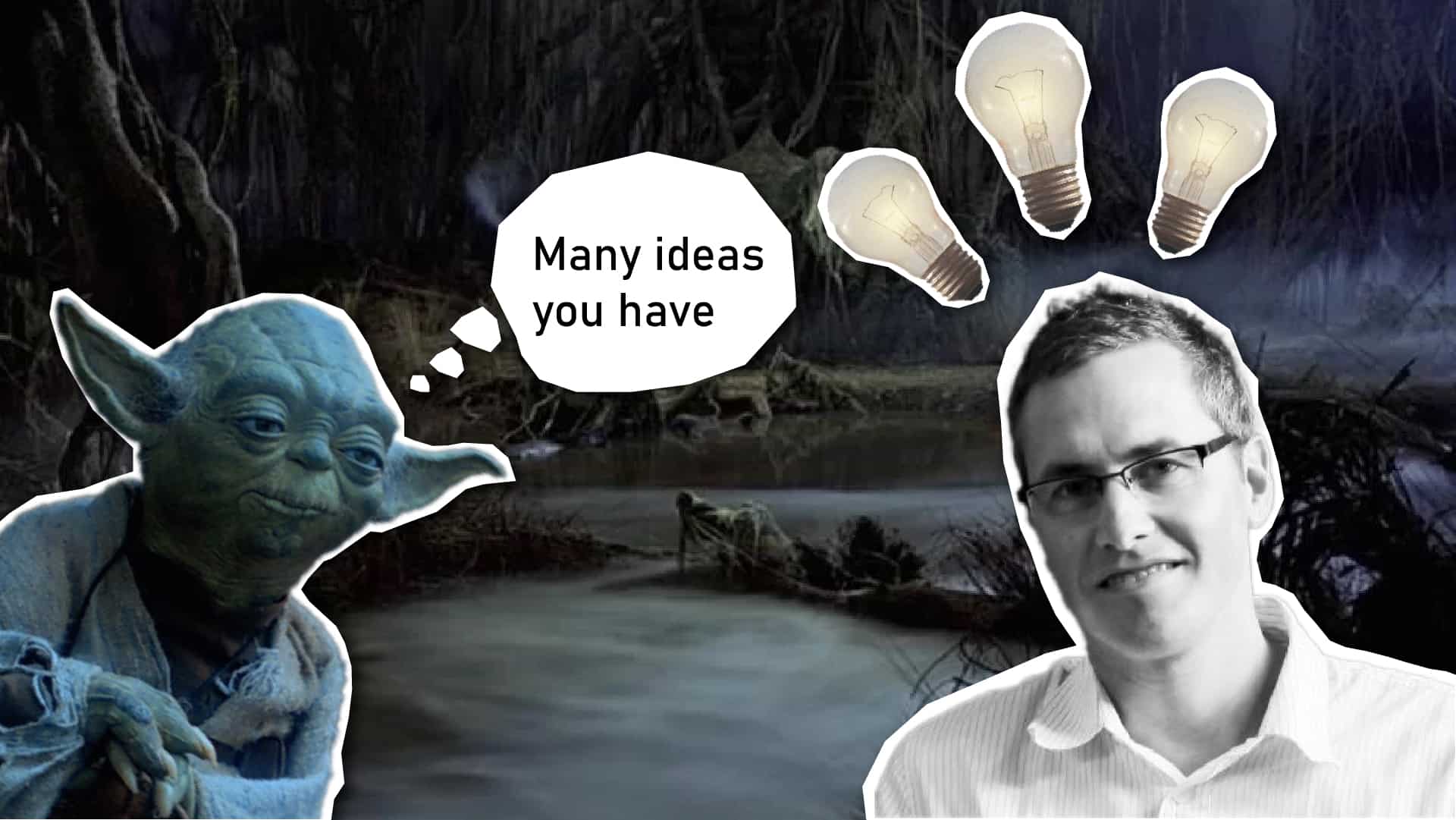 Joe likes to get in at ground zero. He likes facing limitless possibilities and the ability to shape what's yet to come—even if it means getting his hands dirty. His entrepreneurial streak has led him from marketing kids' bunkbeds, to building a craft-brewing curriculum, to carving out a market for Tombolo Institute.
"I love coming in at the ground level—the spirit, the hope, the opportunity—there's this energy where people are so willing to work together to achieve a broader goal." —Joe Belcher
The spirit
Joe got his first taste of marketing straight out of college at Walt Disney in Los Angeles. But the organization didn't deliver the startup pace of change that Joe's entrepreneurial spirit craved, so he started looking around. At the time, Hollywood Video was in its infancy with huge potential to take off. Joe jumped right in, accumulated as many hats as they'd let him wear, and finally left his marketing position after the chain had established 3,000 stores nationwide.
The hope
By 2014, Joe had founded his own company, Joe Belcher Marketing, helping companies stand out with targeted marketing strategies and assets. When his professor friends in Portland reached out about a new venture to enable the craft beer scene, Joe couldn't pass up the opportunity. Crafting A Strategy brought hope to the little guys—the ones driven by their passion for hops and obsession with the perfect pour—to compete against mass-production labels. With all the craft breweries popping up, the three founders saw the chance to educate brewers on the business side of things through an online curriculum. Joe helped launch the new company and led the brand and website creation.
The opportunity
Steeped in continuing education, Joe made his next move to join 2A as an embedded consultant for Bellevue College. 2A had led the brand development for the school's tech-focused spin-off, Tombolo Institute, and Joe was ready to add some meat to its bare-bones framework. The marketing plan, the reporting, the outreach, the assets—Joe tackled it all. And then, the pandemic. While many industries made cutbacks, tech seemed to be immune. For those who were out of work, the opportunity through Tombolo presented new meaning. And Joe dove right in to energize his team for a new pivot.