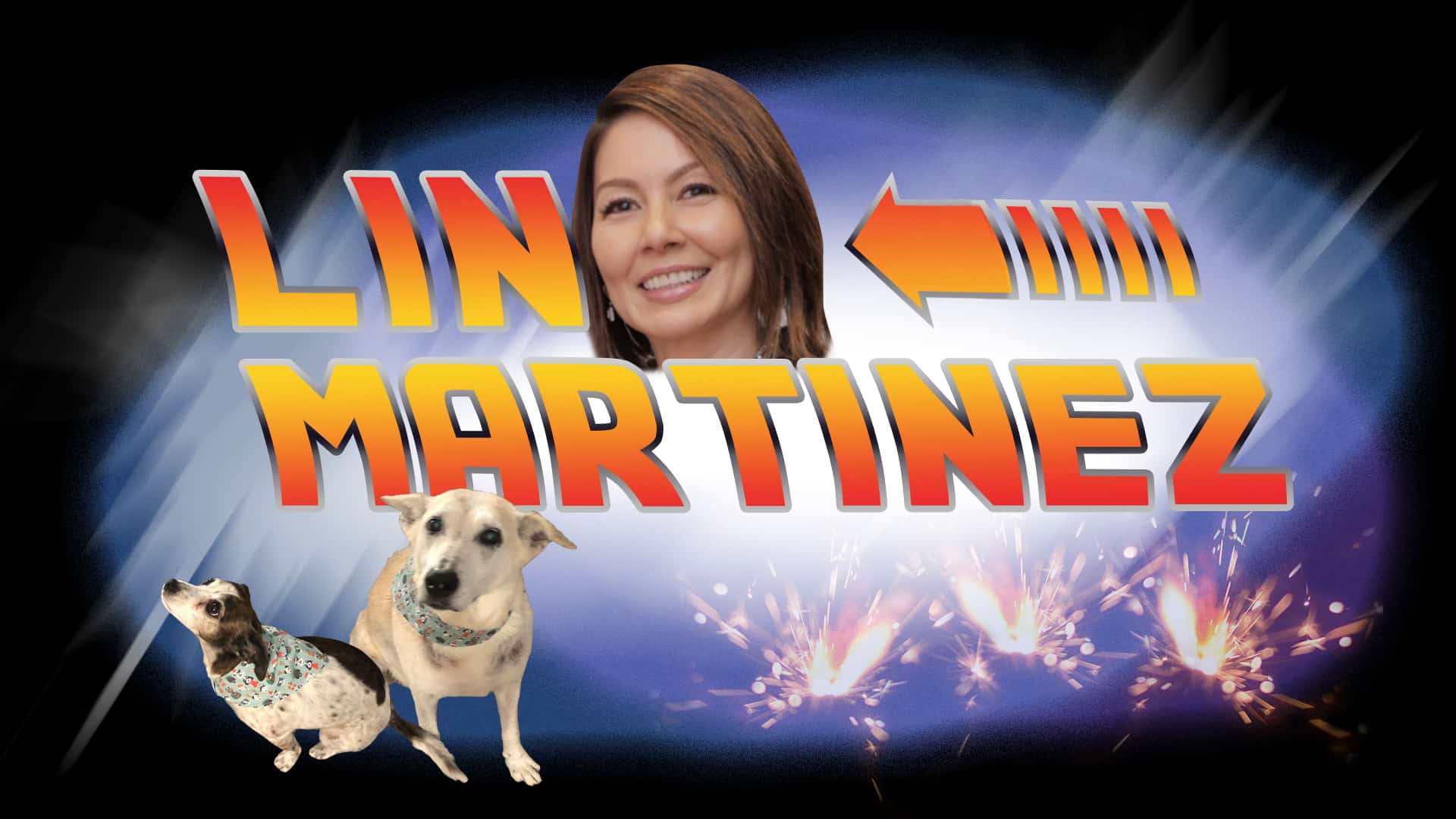 2A embedded consultant Lin Martinez's three favorite movies are Back to the Future, Parts 1, 2, and 3. How she ended up at 2A has an intriguingly similar storyline. Lin came to the U.S. from Colombia when she was 27. In 2008, she started working for a Microsoft vendor, happily collaborating with clients on clear scopes of work and then focusing on projects. In an interesting twist of fate, she met Renato Agrella, future 2A founder and partner. They bonded over their shared Latin American connection and established a friendly, professional relationship because they kept bumping into each other at events.
During this time, she also met Laura Templeton. Laura is now an ace 2A consultant, but in those days, she was a Microsoft consultant. Laura hired Lin for her contracts, and Lin switched projects. Little did Renato, Lin, or Laura know at the time what this would mean for Lin's future.
Time for dancing in the streets—or the YMCA
Lin loves music, especially Juanes, Shakira, and Carlos Diva, and she also loves dancing. In a recent conversation, she told me about how, in Colombia, every holiday is celebrated with dancing and music. "In Colombia, we start the party in the day, and before long, everyone is dancing—sometimes in the street—and it doesn't stop until very early in the next morning, after people run out of energy," she told me.
So, when a move to California offered an opportunity to use her love of music and dancing in her career, she grabbed it. As a wellness coach in Redwood City, she learned Zumba, became an instructor, threw her heart and soul into healthy living, and began teaching senior fitness classes. This path led her to a role at the YMCA of Silicon Valley, which took her right back to Washington. There she became the Healthy Living supervisor in 2017 and the Director of Health and Wellness at the Greater Seattle YMCA in August 2020. Then, COVID-19 hit.
Making her way back to you, 2A
Running a health and wellness program during a pandemic became pretty much impossible, and the YMCA cut back on staff. But nothing keeps Lin down for long. Throughout her career changes, she had kept in touch with Renato. When he learned she was in the job market again, he offered her a position at 2A. That's how she ended up back with Laura and back at Microsoft, helping its Dynamics 365 partner team tell stories through customer successes.
"It was amazing. I didn't meet anyone in person, and I still haven't, but we get things done anyway," she says.
Her positive attitude: Es más fuerte, es más fuerte
In Juanes's hit, Me Enamora, he sings, "Es más fuerte, es más fuerte," which translates as "it's much stronger, it's much stronger." This describes Lin's positive attitude perfectly. When the pandemic kept her from her usual health and wellness routine, she found new joy in walking her dogs, Pinky and Hannah, on a trail near her house. Pinky and Hannah are never far from her side—sometimes you can see them in conference calls—and they keep her grounded and smiling.
"You never know what the future might hold. But if you work hard, help people, and enjoy what you do, something good will always be waiting around the corner," Lin says. 2A couldn't agree more—it was great that Lin was waiting around the corner to come "back to the future" and join us right when we needed her.