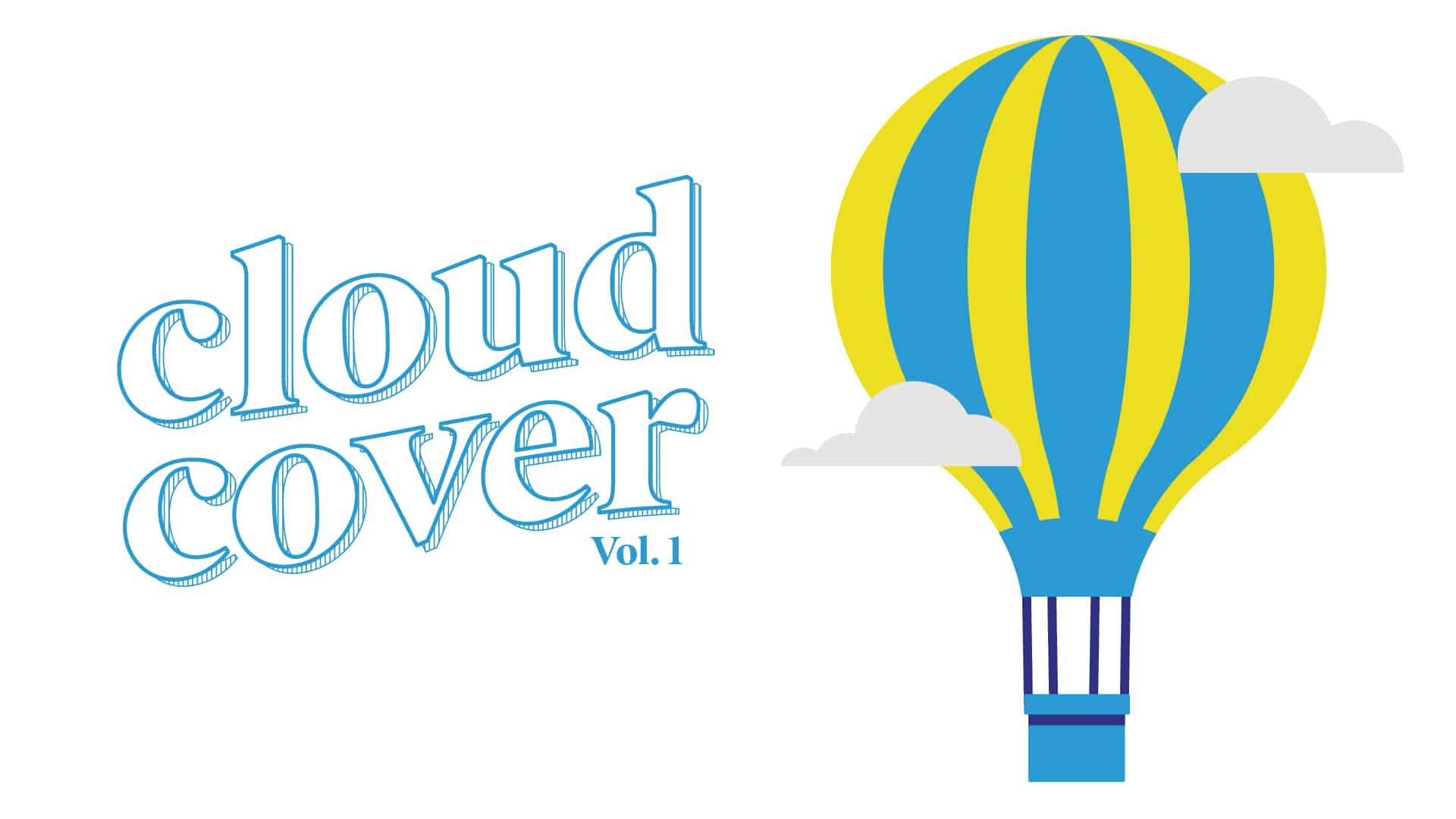 As a marketing agency focused on cloud technology, 2A stays on top of industry developments.

Every few weeks we scour the internet for the latest on AWS and Microsoft—and now we're bringing that news to you. But in typical 2A style, we're we've made it an entertaining read.
AWS
– Maybe flying Delta won't feel like the eighth circle of hell now that the carrier has chosen AWS as its cloud provider. Yes—believe it—a company that spends most of its time in the clouds has not yet moved to the cloud.
– AWS Cloud WAN is now generally available. It's a managed service that simplifies global network operations by unifying environments and connecting on-premises data centers, colocation facilities, branch offices, and AWS cloud regions. Finally! The only reason I'm still on this spinning rock is because I refused to die until this happened.
– As Uber Eats knows, it's not modern if it requires effort, which is why AWS unveiled three new analytics offerings for serverless that removes a lot of configuration and management work. AWS took a note from Delta's playbook with the "without worrying about capacity planning" part.
– In a revamp of its Security Competency program, AWS worked with security experts to create 8 categories that correspond with customers' most in-need security capabilities.
– Procore, which sounds more like an ab workout machine than a construction software company, is using AWS IoT TwinMaker to help customers create digital twins for buildings, factories, industrial equipment, and production lines. Waiting on my digital twin of Miles Teller from Top Gun.
– Siemens has joined the AWS Partner Network with its MDR industrial cybersecurity solution now on Marketplace. 2A saw this one coming from miles away when we did a case study on Siemens' role in propelling (get it?) Amazon Prime Air's drone design.
– Microsoft isn't the only cloud provider moving into the world of video games—Riot Games has chosen AWS AI, ML, and deep learning to power its esports content delivery for games like League of Legends, which is played exclusively by people with severe rage management issues (source: gamer husband).
– Want more drama than my 9-year-old's Pokemon card trading exploits at summer camp? Look no further than this Linkedin post, where an AWS SVP calls out Microsoft's alleged superficial licensing practice changes to appease the European Commission. TechRadar even reported on it.
– You know when you intro one of your besties to your other bestie and they become…besties? We feel that now that Fortinet has launched its cloud-native protection service on AWS. Fortinet will also be the launch partner for Amazon Guard Duty Malware Protection. Just don't have a sleepover without us, OK?
– After sending its Snowcone into space last month, AWS just can't get enough of that star stuff—it will help Japanese space tech developer Warpspace to develop a satellite communication relay network service. (Memories of Rick Moranis ordering Ludicrous speed, for those of us over 40.)
– President of Ukraine Volodymyr Zelenksyy says Slava AWS and Microsoft, handing over a peace prize to the cloud providers for their efforts in remaining on "the light side of digital." Find out what they did here. Google got the prize in May.
– Once again, 2A is the sole reason why Amazon's earnings call was so hot for cloud—AWS revenue rose 33%, beyond analyst expectations.
– Cybersecurity firm Trend Micro wants you to know that it achieved AWS Healthcare Competency status. Sorry, I left my thanks for participating prize for you at home, Trend Micro.
– AWS continues to set its sights on startups and is investing in programs to help them scale—like SaaS Central, an "intensive five-week program." First stop: India.
– Boring hyper-technical stuff you may not care about unless you dream in Ruby on Rails:
Microsoft
– Canada welcomes its first cloud-only bank, Equitable Bank, thanks to a "strategic acceleration" using Microsoft Azure. Sounds like something I'd say to get out of a speeding ticket.
– Microsoft will expand its relationship with space companies via its Azure Space Partner Community. There's also this puff piece on Azure Space. How many martinis did Microsoft PR buy this reporter over lunch? Probably several. And that's OK because martinis make us more pleasant people sometimes.
– Less dazzling news from Inspire 2022: the preview of the upcoming update to Azure Stack HCI 22H2I as well as Azure Remote Support and Marketplace.
– While the Microsoft/Activision deal is likely to go through in the U.S. (and Microsoft's lawyers try and fail to wash those sweat stains out of their clothes), it still has to fight the final boss: The United Kingdom.
– If AWS can't give me a digital twin of Miles Teller, I bet Microsoft can—but only after it joins its digital twin platform with Cosmo Tech's to help cloud customers monitor their emissions in real time, which is the plan.
– For a few precious hours, Teams users around the world didn't have to worry about that green dot turning to yellow just because they looked away for two whole seconds. It was because of a software update. Someone buy that developer some martinis!
– Microsoft reported double-digit quarterly revenue growth, and Azure revenues are up 40% from last year. I don't think it's a coincidence that we've been doing more work for them and then its stock goes up. I know this because I had to take macroeconomics twice in high school—once during junior year, and again in summer school after I failed the final. So, trust me, I KNOW.
– Network infrastructure provider Commscope has deployed a solution with Azure to help factories adopt agile practices. Pretty sure Kim Kardashian knows a factory that might want it.
– Microsoft Azure has joined Intel's Foundry Services Cloud Alliance as an inaugural member. Good timing with the House having recently passed a billed to rev up U.S. semiconductor manufacturing.
– AWS went heavy on the gas with contact center tools, and Microsoft got on that like white on rice with its new Digital Contact Center Platform.
– Anyone who has binge-watched a show on Netflix will understand that sometimes we need somebody to save us from ourselves—and that somebody is Microsoft. The cloud provider will power Netflix's first ad-supported subscription offering. I am not going to begin my fifth consecutive hour of Ozarks if I have to watch another Tide commercial, so this is a good thing.
– But not everybody agrees. This dude says Microsoft isn't saving me from insufficient sleep but rather saving Netflix from certain doom—and that Microsoft may have plans for an eventual buyout.
– Microsoft is joining the Zero Trust love pile, with Windows 11 forcing its trust issues on user hardware.
– Oracle and Microsoft announced the general availability of Oracle Database Service for Microsoft Azure.
– The public preview of the updated Management Center is out.
– What do SMBs really want? Microsoft will tell you. It's also expanded its partnership with Sage, which sells operational software to SMBs, and will integrate products.
– Microsoft fixed 32 vulnerabilities in the Azure Site Recovery Suite, 30 of which allowed privilege escalation.
– Telstra, one of Australia's leading telecom and tech companies, has entered a five-year deal with Microsoft, one of the largest telecom partnerships to date for the cloud provider. This is great for anyone who had plans to ring a Kangaroo in the outback.