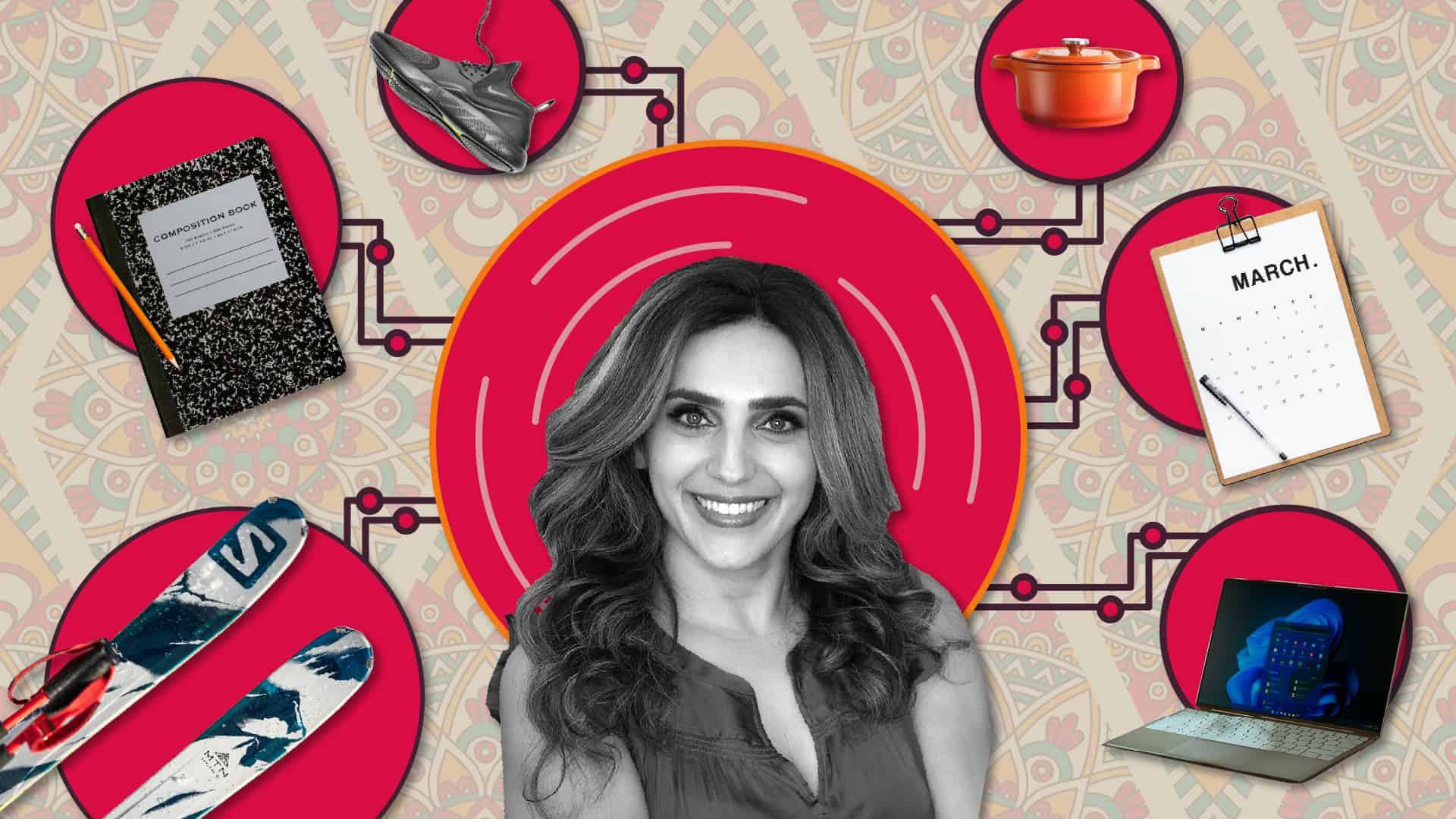 When Sanaz is in a meeting, it's quite simply brighter. Brimming with energy, enthusiasm, and a willingness to jump in and make mistakes, Sanaz, in her own words, is "not afraid to experiment" if it means she'll learn or contribute to the process.
"Sanaz" means grace in Persian, which is fitting, because she rarely messes up. She's a great consultant who fields tight deadlines and busy schedules, then delivers what clients need and want.
Sanaz regularly whips up fabulous Persian meals for her family and shepherds three teenagers through everything (including setting up their own nonprofit that was featured on the local news). Then she hits the gym. She's a pro at juggling a busy life and multiple projects all at once.
Insert classic question that successful women professionals get asked: How do you do it all? "I am a bundle of energy, and any physical activity—cue skiing, walking the dog—helps."
After a decade of teaching middle- and high-schoolers math and science she quit because of the Covid-19 pandemic. "I missed the human connection and couldn't handle remote teaching."
Sanaz then took a leap of faith and switched to a project management role at a telecommunications consultancy. She ended up being so good at it that she went from being a project manager to VP in under a year. But this is Sanaz we're talking about, and she wanted to learn more, "I was at the level of a VP, running the company alongside the president, but felt I could grow so much more. What I needed was to move on and be better so when I met a friend (at the gym, of course) who works at Microsoft, and she recommended I try technology marketing, I jumped at it."
The rest, as they say, is history—just like her brush with the Iranian morality police in her youth.
The first time Sanaz had a run-in with the morality police, she was barely 15 and not wearing the "right kind" of hijab. Picked up from her neighborhood and dumped in the back of a van along with her friends and cousin, she was luckily able to attract the attention of her parents who were just outside and got off with a warning and having to write a promissory note.
But we carry our history with us, and Sanaz remains an outspoken advocate for gender equity in Iran besides actively volunteering in her local community. No surprises there, because beyond being all brain, this former biomedical engineering PhD candidate is also full of heart, fun, bravery, empathy, and always… grace.