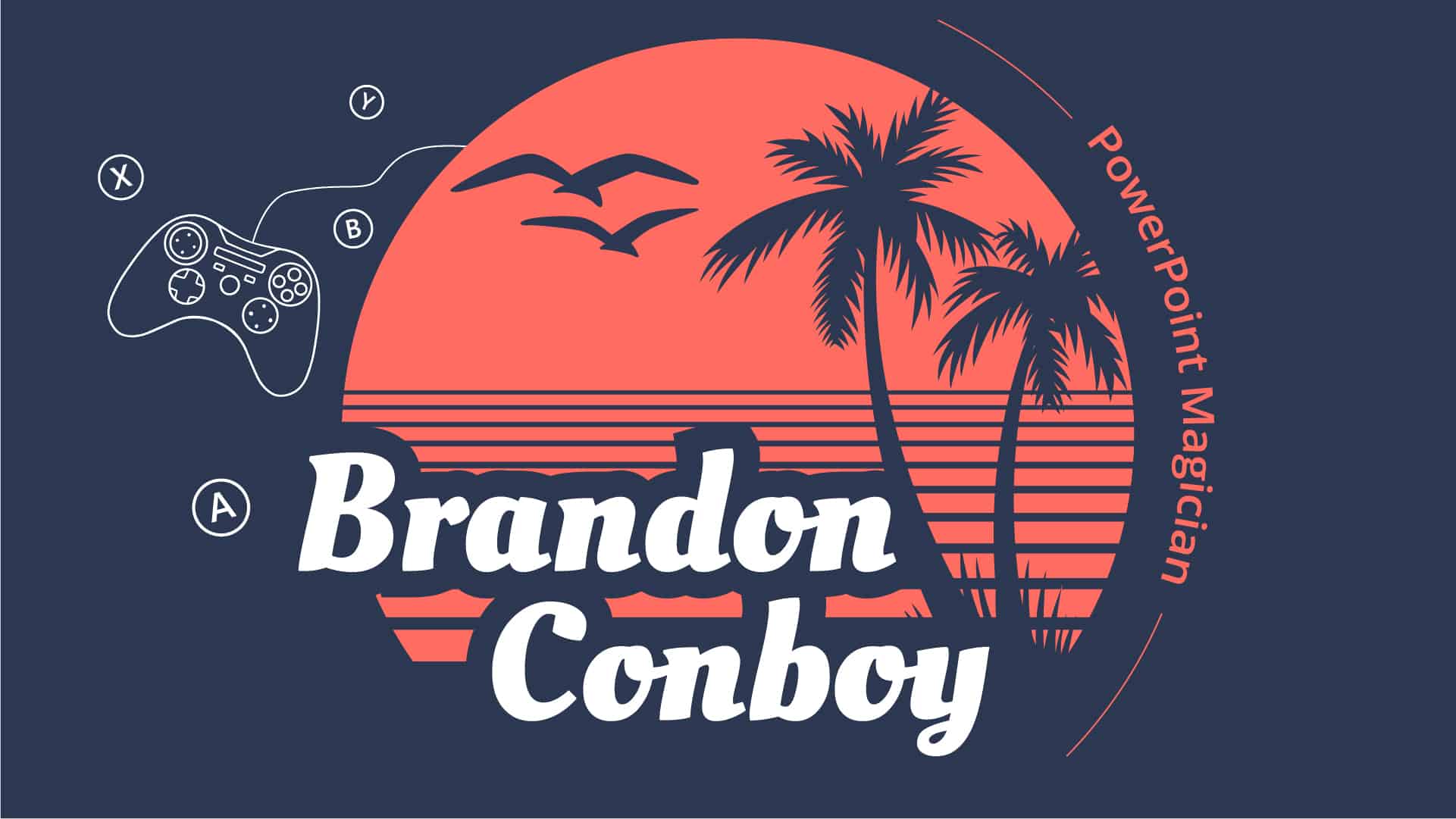 What do Hawaii, Gears of War, and PowerPoint all have in common? They've shaped Brandon Conboy into the designer he is today.
Though he's a Seattle native, Brandon grew up with close ties to both Hawaii and Guam. As a kid, he flew to Oahu several times each year to visit his grandparents. It's where he learned to keep a mellow head— as his dad calls it—and the value of being calm and collected. That cool, island attitude would come in handy as Brandon carved out his fast-paced, multi-faceted design career.
At Washington State University, Brandon earned his first bachelor's degree, this one in fine arts, allowing him to continue dabbling in all things design—from photography to illustration. When he graduated, Brandon landed a dream gig doing quality control for the Xbox game Gears of War. As a game tester, he honed his eye for graphical issues like incorrect textures in backgrounds. While the job satisfied his love of video games, it didn't push his design skills as much as he had hoped.
Brandon made the courageous move to return to WSU for a second bachelor's degree—this time in digital technology and culture. He even asked the dean to overload his schedule so he could graduate faster. After graduation, Brandon landed at Silver Fox and got his first glimpse into the world of corporate presentations.
When his colleague—who went on to design Satya Nadella's presentations—showed him the possibilities of PowerPoint, "it was like watching someone play piano," he said. In no time, his own PowerPoint skills went from zero to 60, as he provided round-the-clock design support at Microsoft conferences. Brandon loved the life of an event-bound designer, traveling once a month to work on-site and cashing in on perks like front-row seats to see Macklemore.
By the time he reached 2A, Brandon was a PowerPoint pro with a sharp eye for design and the ability to stay cool while juggling multiple projects. When asked what are his favorite kinds of assets to work on, Brandon reflects, "I enjoy projects that allow me to create custom graphics, such as key art and cover images; decks and blog posts give me a chance to create something interesting."
These days, you can find Brandon lending his creative eye to projects ranging from everything to social cards and eBooks as well as PowerPoint and blog posts. Looking for a design experience that brings calm to the chaotic, look no further than Brandon Conboy!