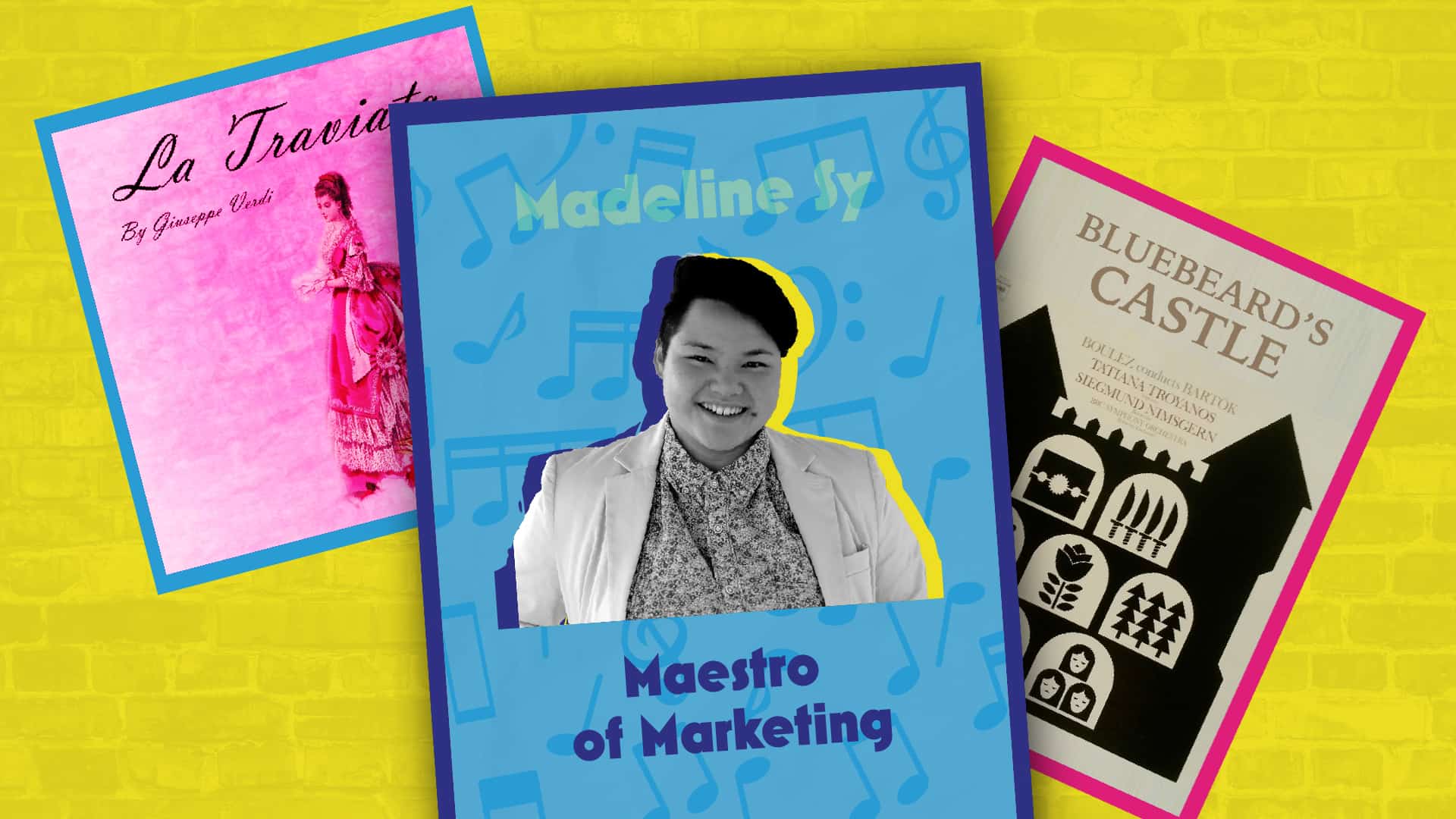 What do you get when you combine a passion for opera, an affinity for processes and patterns, and a love for solving complex problems? In 2A's case, the answer is Madeline Sy, opera aficionado and marketing consultant extraordinaire.
"I've loved opera for as long as I can remember," said Madeline. "While it has a reputation for being inaccessible, it's actually the opposite—it taps into our instinct to tell stories through music, stories that explore these big emotions that reflect the universal experience of being human." A case in point: Madeline's favorite opera, Bluebeard's Castle by Hungarian composer Béla Bartók, is based on a French fairy tale and follows Judith, Bluebeard's latest wife, as she defies her husband's request and opens one door after another in a misguided—and ultimately tragic—quest to uncover the castle's secrets. "At its heart, it's a story most of us can relate to, about the desire for knowledge even when it isn't in our best interests. Like any great story, it invites imagination—every time I see it, I connect to something different, and there's space for everyone who sees the opera to do that."
Driven by a desire to share their passion with a broader audience, Madeline began volunteering with the Los Angeles Opera's community engagement programs. There they saw firsthand how the dedication of a small group of people and the power of a solid marketing message could be used in outreach efforts to bring the arts to underserved communities. From there, it was natural step to apply for the Watson Fellowship, a one-year grant that funds independent research and exploration outside the United States, which Madeline used to travel to South Africa, Australia, and Canada. "I wanted to explore how opera—and other artforms in general—can be accessible to people who experience and navigate through the world differently. I started with opera but by the end of the year had expanded to other art forms including a fully accessible music festival and a new opera produced entirely in ASL about deaf culture."
As they worked to understand these challenges and find workable solutions, Madeline was drawn to HR and the ability of HR professionals to discover patterns, solve complex problems, and improve people's daily work life. After completing their Master of Human Resource degree at the University of Illinois, Urbana Champaign, Madeline joined bp as a People Advisor, where, in addition to day-to-day HR responsibilities, they worked on special projects that involved building relationships with internal clients and telling stories with data to develop, lead, and launch employee-based initiatives. "While I loved the combination of people and processes that HR involved, I realized I craved collaborating on projects and missed the camaraderie of working with a core team in a creative environment," Madeline said. "I wanted to find a way to bring everything together."
Enter 2A stage right: with its focus on building strong relationships and helping clients solve complex marketing challenges—and love of all things creative—2A struck just the right chord with Madeline. And while we don't always know our aria from our overture, we feel exactly the same!