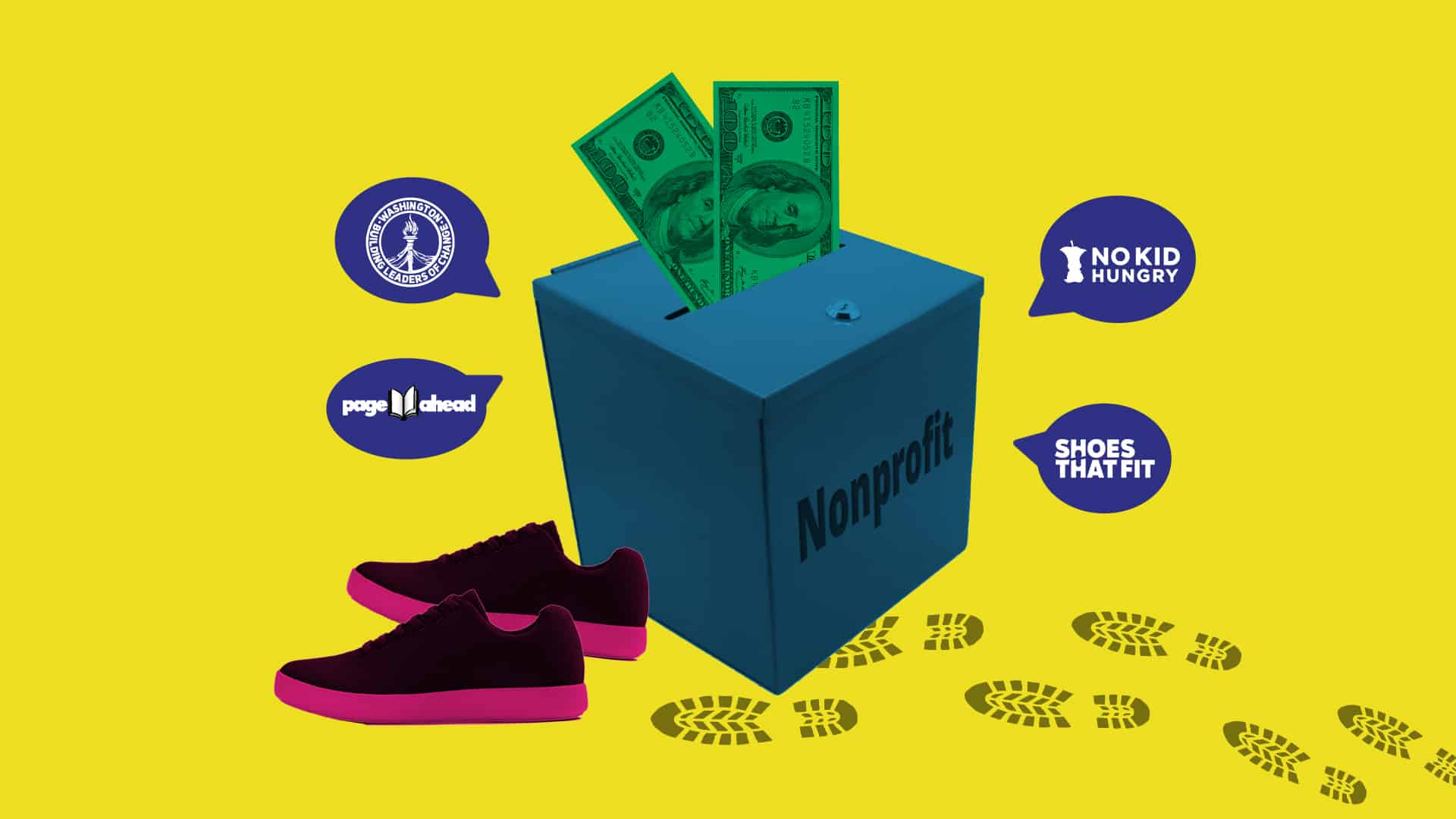 During a recent cycling class, in the middle of a particularly tough climb, Peloton instructor Denis Morton shouted out something like "I'm getting better and stronger every day." Then he shook his head and said, "sometimes it's the truth, sometimes it's a mantra." I wiped away my sweaty tears and smiled because what he said captured my general philosophy of exercise, business, and even parenting. In my experience, when you keep showing up and do  the work—especially when you're tired or too busy or don't think you can do it—the work fuels you and pushes you forward into something better, something stronger. I sometimes dread exercising, but I never regret how I feel after getting those extra steps in. And it felt extra rewarding to step it up for 2A Giving this September.  
Research from Iowa State University confirmed a hunch that too much sitting can do a real number on morale, so the 2A Giving team came up with a challenge to boost wellness and productivity, and contribute to our community. This fall, we stepped away from our laptops and got some much-needed exercise in an agency-wide competition to support four incredible community organizations: Page Ahead, Washington Building Leaders of Change, Shoes that Fit, and No Kid Hungry.
Who doesn't love a win-win?
As one of the Step It Up for 2A Giving participants I can tell you, with all the WFH-induced extra screen time and homemade banana bread I'd indulged in, I was happy to have a little extra motivation to exercise.
In a fierce national competition, 2A collectively logged enough steps to travel 3,234 miles! That's like walking from Seattle to Oaxaca, Mexico, or about 6,648,388 steps.
Wellness experts say the best kind of movement starts with, you guessed it, movement. It's all about picking an exercise you like and sticking with it. If you hate treadmills or hiking don't do it. Choose downhill skiing, Zumba, quiet neighborhood walks, or cycling instead. 2A team members engaged in a wide variety of exercises to meet their step goals and shared fun photos of their workout journeys in action.
Along the way, we all discovered that making the decision to exercise was a lot easier than following through. Here's how 2A team members found their motivation to get moving and stay consistent:
My "To Do" list stares up at me from my desk every day. Running is always on the list, and I've tricked myself into thinking that it's just as important as anything else on the list. I also add exercise to my work calendar to make sure I fit it in before, during, or after work. Once I'm outside, I never regret it. I often think of solutions to challenges or have creative breakthroughs while I'm exercising. I bring my phone to take notes, so I don't forget fresh ideas. Sometimes I walk; sometimes I run. Who cares?! I love the way I feel after! I get to cross something off my list and do something good for my body, mind, and soul. It's never too late to Step it Up!

Liz Mangini, 2A Consultant
I recently parted with…almost all of my shoes. As much as I didn't want to accept it, my feet grew for each baby I grew, and after welcoming three children into the world (two within 6 minutes of each other), my shoes were a literal pain. New shoes for me this year. New shoes for three kids every year. New shoes x new shoes x new shoes x new shoes. New shoes matter. No jungle gym should be unclimbed because their shoes are too tight. No puddle un-stomped because boots are a luxury. When a donation for Shoes that Fit was up for a competitive vote, my partner and I schlepped those strollers and STEPPED IT UP!

Annie Wegrich, 2A Senior Consultant
So, make sure to move your eyeballs away from the screens from time to time and keep on stepping it up, friends! The goal of adding movement to your day is to improve your mental and physical health. This feels especially important as the shorter days of winter will soon be upon us.