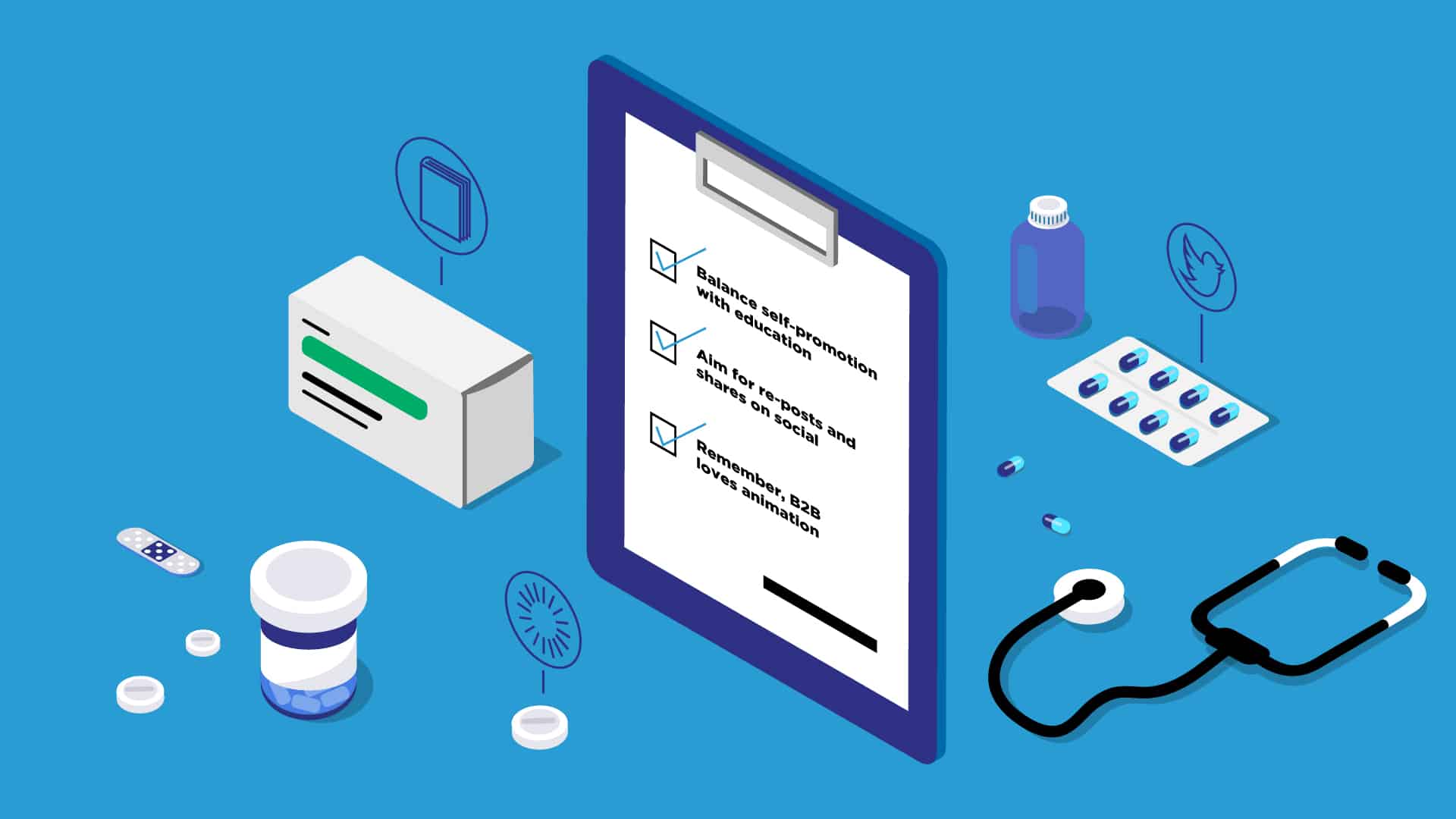 Sometime in early March of this year, just when kids exited playgrounds and rushed home to continue learning online, healthcare organizations pivoted. Almost overnight, COVID-19 dramatically accelerated the pace of digitization. Pilot projects like remote patient monitoring, telehealth, and scalable remote work environments suddenly took center stage. And as contact tracing and vaccine management changed our lives, the value of integrated data became more important than ever.
As storytellers at 2A, healthcare marketing is on our minds. Considering how healthcare technology has evolved and patient expectations are changing, now is the time for healthcare organizations to rethink how they engage customers. If you're building marketing strategies that target specialized clinical personas, here are a few timeless guideposts to follow.
1. Balance self-promotion with education
It's simple: organizations that create high-quality, strategic content generate more leads than those who do not. It makes sense that customers tend to engage with material that brings them entertainment, new knowledge, or skills. So, when building marketing assets like eBooks, infographics, and whitepapers, aim for a balance of educational and self-promotional content that's relevant to your customers' lives. For example, this eBook we created for Amazon Web Services and Infor gives healthcare organizations ready-to-deploy ideas for implementing cloud technologies to become more resilient in the face of healthcare transformations.
To generate new content, it always helps to stay up to date with the latest technologies, news, and challenges, so you can be the first to drive home a new insight.
2. Aim for re-posts and shares on social
Content is key, but so is the vehicle. When it comes to social media, there are many platforms where you can share your message, but finding the right placement helps ensure you're reaching your target audience. In B2B healthcare marketing, Twitter and LinkedIn are typically good choices. Why? Because influencers and subject matter experts can re-publish your content, giving it the added component of advocacy. Take this approach a step further by being creative and finding new ways to be seen.
3. Remember, B2B loves animation
In the world of digital content, animation is becoming the crown jewel. As a response to digital fatigue, when people see a moving illustration our brains make a heroic effort to understand what it's looking at. Plus, animations usually include expressive visuals, an interesting narrative, and music—a great recipe for memorable content that communicates your business value to customers. Take, for example this animation we created for the enterprise patient mapping solution, Verato.
As innovations in healthcare evolve, we're excited to drive new content marketing programs that continue to amplify the message with proven tactics. Need more eyes and ears on your latest breakthrough? Give us a ping.