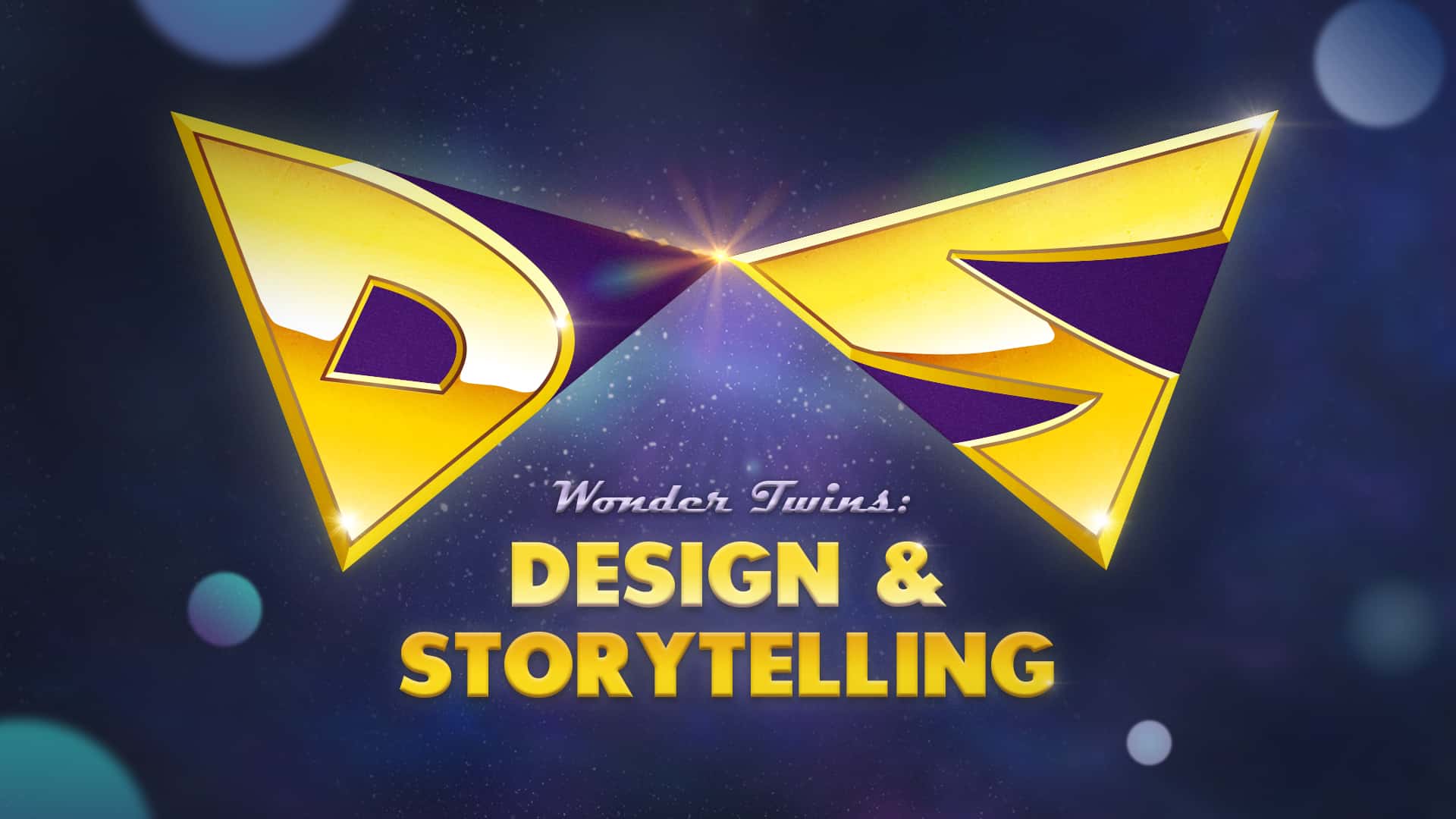 While chatting with a Microsoft marketing lead recently, I heard about a presentation challenge that's all too common. She told me it was difficult to create slides that serve two purposes—supporting presenters and flying solo without commentary. Either the deck would be too dense and full of text, or lack enough information for readers to understand the story.
She asked me, "How do I provide enough context, tell the full story, and frame it all on a limited number of slides?"
At 2A, we get it!
When it comes to solutions, the 1970s extraterrestrial superhero duo comes to mind—The Wonder Twins. They activated their superpowers by touching hands and saying, "Wonder Twin powers, activate!" Zan metamorphosed into a form, and Jayna into a shape. Together, they solved any problem and always saved the day.
Although 2A storytellers and designers may not be from another planet, their creative expertise is out of this world! Storytellers magically form ideas into impactful copy and designers shape concepts into appealing visuals. Together, they transform words and shapes into a compelling story that resonates and drives action.
In fact, 2A is composed of more than the Wonder Twins (storytellers and designers). We have a Wonder Team, which also includes whip-smart, innovative consultants, program managers, and developers.
Whether you need help with a pitch deck, case study, video, eBook, or messaging framework, the Wonder Team works with you to understand your challenges and goals. Then, we strategize to come up with simple, innovative solutions that empower you to deliver successful business outcomes.
Do you need a Wonder Team?