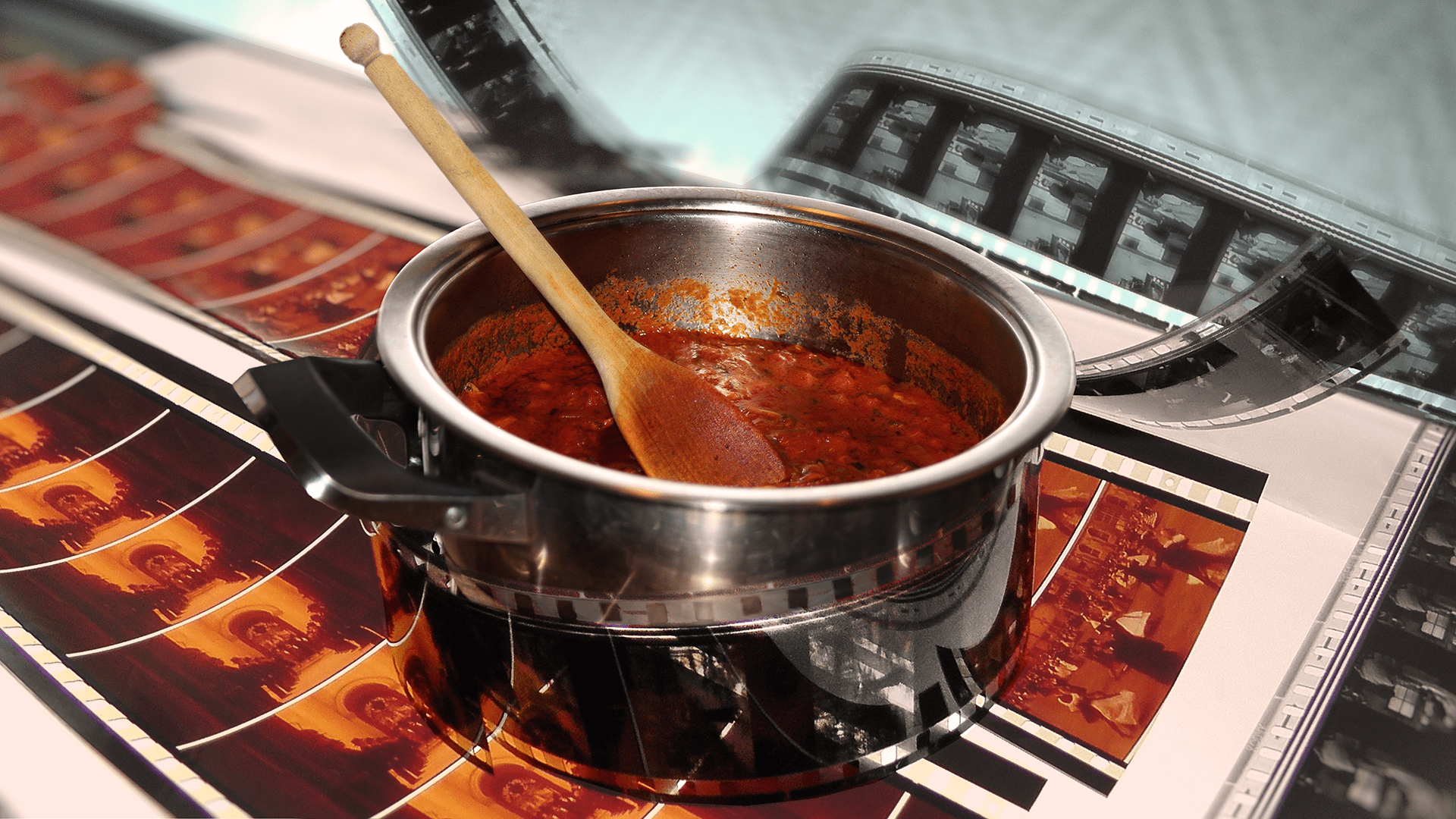 Have you ever started to make pasta, and then realized you forgot the sauce? It sucks. I never think of grocery shopping as part of cooking, but you can't follow a recipe without the right ingredients.
The same goes for creating great customer evidence videos. It's all in the preparation, with some improvisation sprinkled in (we'll get to that).
Preparation is important in a lot of the marketing assets we build at 2A, but maybe none more so than filming videos. Why? Because in most cases, you only have one shot to get it right!
The grocery list of factors you need to consider before filming can get long:
Interviewees – Are they prepped? Have they done this before? Do you have the right questions to get the best soundbites?
Shot list – Think through the story you're trying to tell—what are the visuals you need to support it?
Location – Will there be background noise? Or giant digital disco globes right next to your set?
Equipment – How much space do you have to work with? Or maybe you'll need to keep your equipment to a minimum so you're nimble enough to move through a crowded airport while shooting b-roll!
Permissions – Do you need any special permissions from your filming location? How do you get consent from people that will be in the background?
The list goes on! While preparation is the most important ingredient, you should always come to filming wearing an improvisation apron, just in case things get messy.
Maybe an unexpected thunderstorm is rolling through town, messing up the natural light for your interview. Or a marching band decided to take a right turn down the street you're filming on. It's more the rule than the exception that something completely unexpected will happen.
But if you're prepared and ready to roll with the punches, then a willingness to improvise will help you quickly figure out solutions to those little speed bumps.
Wait, speaking of improvisation, I already have olive oil, diced tomatoes, garlic, salt, and pepper—I can make my own sauce, and it will be even better than the original recipe.