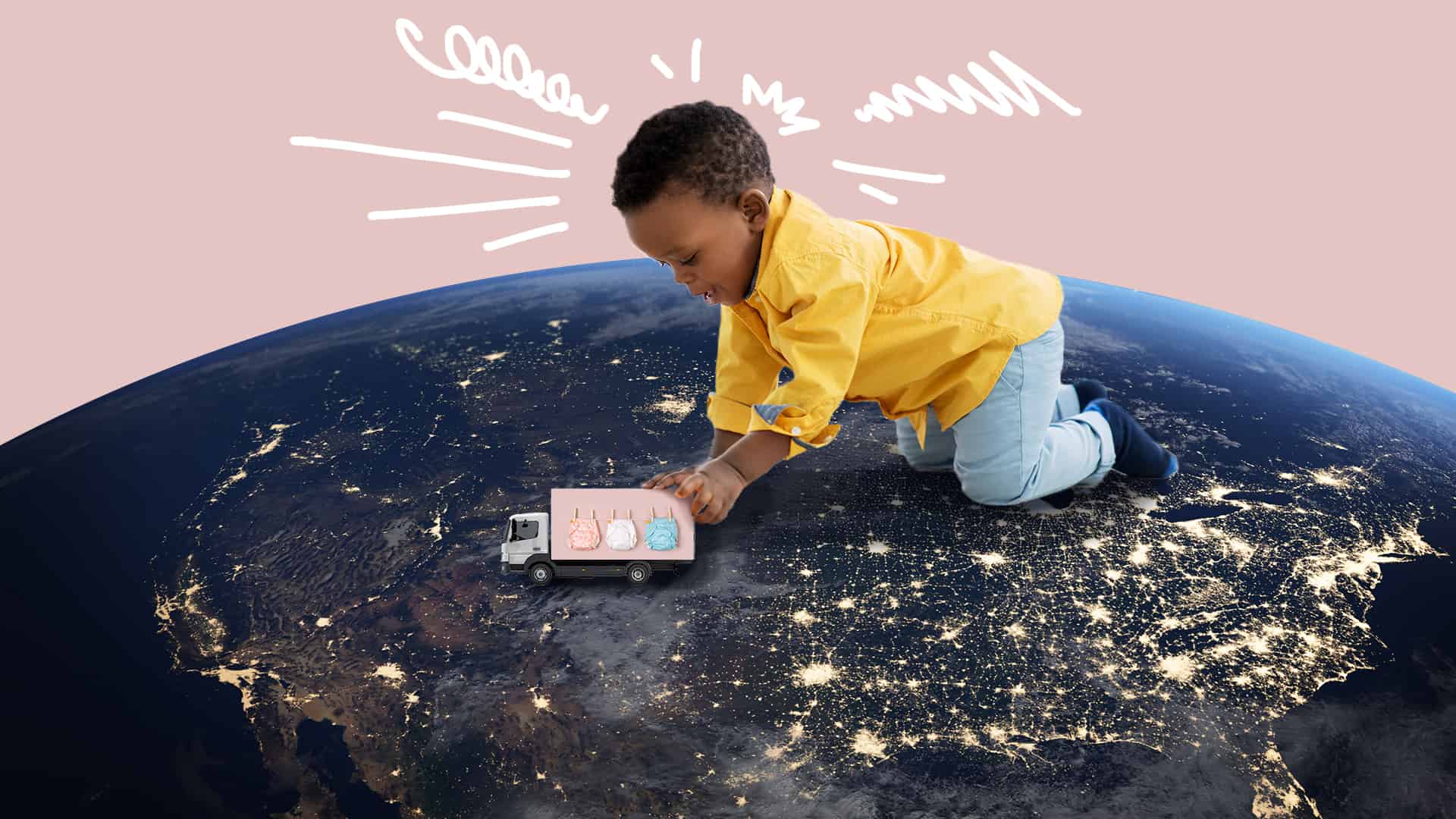 Let's talk about diapers.
Not being a father myself, I've never actually changed one.
But if you're a new parent like several of our 2A staff members, you're likely waking up at odd hours of the night to sounds of wailing and whining on the baby monitor that you now instinctively know translate to "change me." Or maybe you can vividly recall how your once-tiny human laid on the changing table in front of your sleep-deprived eyes. And now you're in awe at how much they've grown, and how much more they'll continue to grow.
Thinking back, were you at all concerned about whether or not you could afford a fresh diaper to wrap your precious cargo with? Studies show that up to 36 percent of families struggle to afford diapers. This can lead to high rates of depressive symptoms among new moms, as diapers, unlike baby food and formula, are not covered by programs like WIC or SNAP.
You may be wondering why this B2B marketing company is blogging about diapers. While, yes, we are trying to contain a few messy projects right now, really this is a celebration of Evelyn, Lucy, Maren, Nolan, Oliver, Rowan, Ruth, Sophia, and the 2A babies we'll soon welcome into the world.
We invite you to join our rapidly growing 2A family in supporting WestSide Baby—a Seattle nonprofit that provides essential items to children in need by collecting and distributing diapers, clothing, and equipment like car seats. We're glowing with the pride of new parents to share 2A's sponsorship of WestSide Baby's annual Beyond the Basics event that enables the organization's extraordinary impact in our community. In addition, our team donated a total of 5,930 diapers to help keep kids safe, warm, and dry.
Diaper need stinks. Change it.