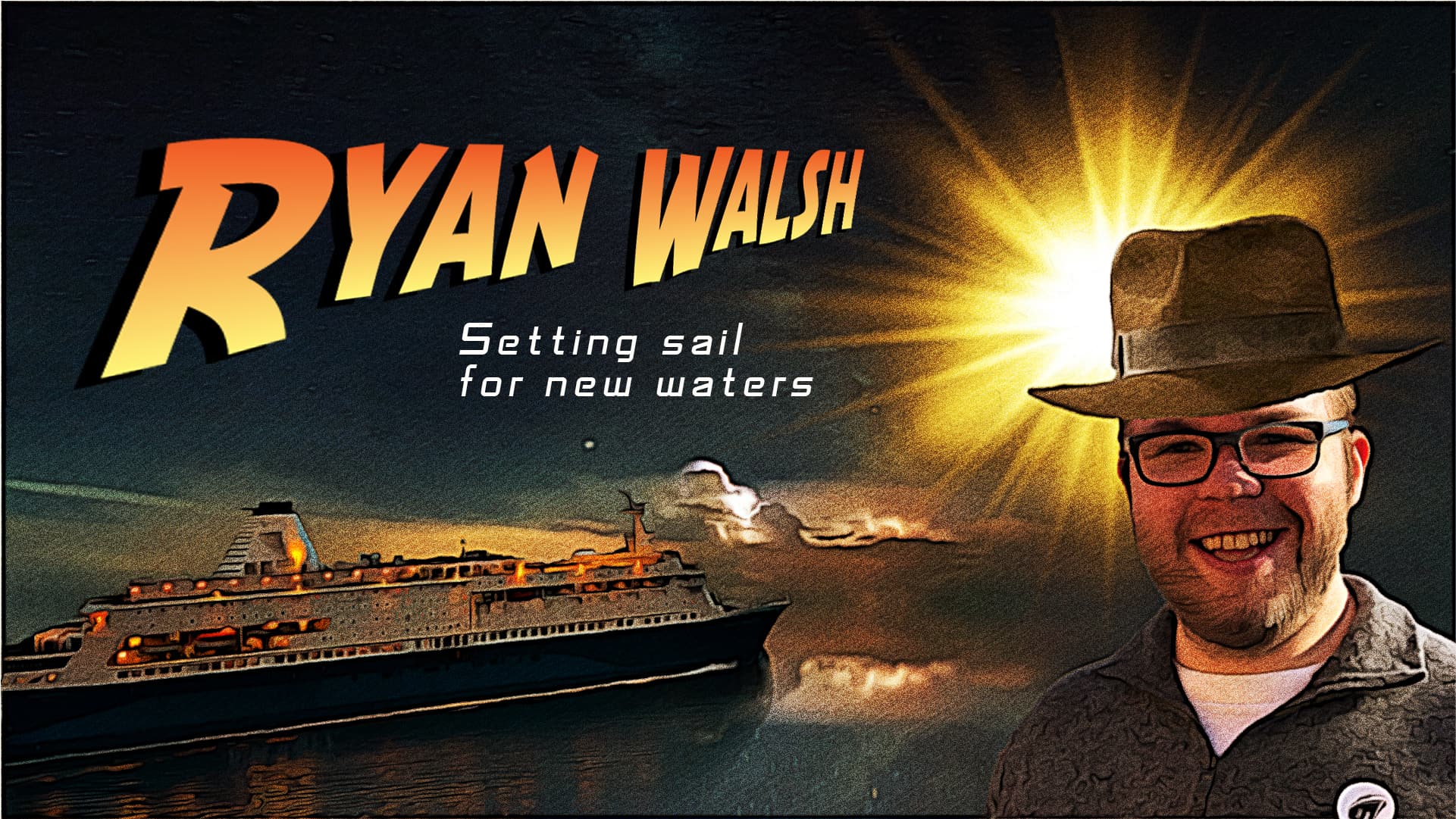 "I didn't want to get complacent."
Ryan Walsh was working as a client services analyst for a financial firm in 2014. He enjoyed asset management and helping customers, his earnings statements were solid, and he had plenty of time off. Many financial analysts in his position would have cruised along, enjoying the good life. But not Ryan. It was time to change things up before complacency set in.
And that's how he and his wife ended up in Seattle, he as an MBA student and she in the speech pathology program, all part of a new adventure that would eventually lead him to 2A.
Choose your own adventure
Ryan comes by this sense of adventure naturally. When he was young, his mother struck out on a new path with her own medical transcription company, and Ryan learned a lot from her. His love of new and daring experiences plays out in every aspect of his life. It includes enjoying video games full of quests and excursions, and not only trying the different foods available in Seattle with his wife, but also introducing some of it to his two-year-old son. He and his family also take walks all around Seattle just to see what's out there. Then, there's his excitement over cutting-edge technology like IoT, digital twinning, and augmented reality (AR).
But his interest in technology is focused on how it can help people and customers. For example, he recently told me, "IoT is an incredibly exciting field – the use cases I've seen in my short time here have been incredibly varied, seemingly limitless, and have the potential to solve so many problems and improve people's health, experiences, and lives."
"Don't just stand there, say nice things to me"
This quote from "Push," by Matchbox Twenty, one of Ryan's favorite bands, sums up how Ryan took his innate ability to relate to customers and their problems and applied it to his career. With MBA in hand, he embarked on a great adventure with a cruise line. He helped with the launches of the line's iOS and Android mobile apps, co-branded credit card, gift card program, flight sales tool, and immersive cruises. He also designed and implemented organization-wide customer feedback management capabilities, including improving a web feedback program so that they could research and adjust ways of working based on customer expectations and needs.
When COVID-19 hit in 2020, Ryan led a cross-functional voice of the customer (VoC) team to understand how COVID-19 affected customer behavior and sentiment. This included researching booking, purchase behavior and willingness to travel. He also examined pain points, trends, opportunities, and potential business drivers. Unfortunately, the COVID-19 pandemic eventually became too much for the cruise industry.
Welcome aboard, Ryan!
You can't keep an adventure seeker like Ryan down. In June 2020, he said bon voyage to the cruise line and joined 2A as an embedded consultant, serving as the business manager for two different sales teams in the Microsoft IoT organization. He's thriving in this role. "I'm assisting the field with reporting and insights, helping drive process and organizational transformation, documenting and communicating best practices so we can better serve our partners, and identifying compelling ways to tell our IoT story. Most of the time, we're working on 20 different things, and I have to ruthlessly prioritize. I get to identify what's most impactful and work on that."
At 2A, we're glad to have our modern-day Indiana Jones aboard as he designs great adventures for his IoT teams at Microsoft.